In a moving ceremony this week, Assemblyman Bigelow presented State Resolution ACR262 to a group of Chinese Americans who have been petitioning for recognition of the contributions made by Chinese Americans to the rich history of the area. "For too many generations we have limited our stories about the people who were involved with special places like Yosemite. Hopefully this resolution will help move us to provide park visitors a more complete and richer history," said Jack Shu, Co-Founder of the Sing Peak Pilgrimage.
Chinese immigrants helped shape the park and surrounding communities by taking on jobs that were not desired by others. One little-known story is of Tie Sing, a cook who In 1915 was tasked to provision and feed thirty men on a ten-day public relations junket that included an assistant Secretary of the Interior, a U.S. Congressman, a filmmaker, and a National Geographic editor. Despite disasters that included losing his supplies over a 300-foot cliff, Sing prevailed – keeping fresh meat from spoiling, maintaining a batch of sourdough starter for bread baking in the mornings, and serving sumptuous meals on white linen tablecloths under Japanese lanterns every night. The Mather Mountain Party was a success and a year later Woodrow Wilson signed the National Park Service into existence.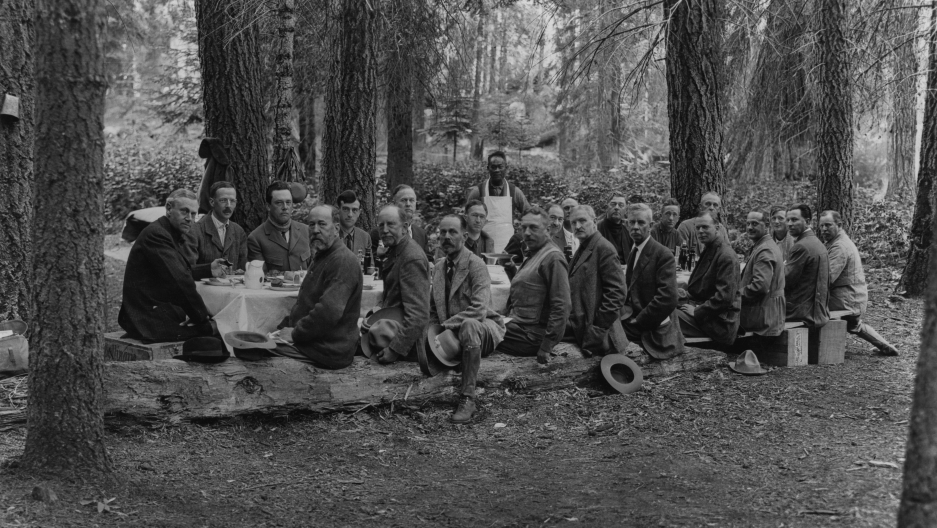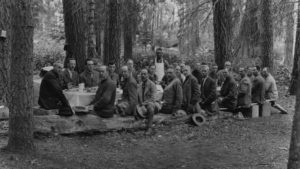 Sing was no stranger to these mountains, 16 years earlier, the U.S. Geological Survey mapmakers were so grateful for his services they named a 10,552-foot peak at the southern ends of Yosemite after him. Now the Chinese Historical Society of Southern California leads annual interpretive hikes to the top of the mountain.
Outside of Yosemite National Park, in the northern part of the Sierra Nevada mountain range, the Chinese were instrumental in building the railroad through what is known as Donner Pass – blasting through granite to create massive tunnels over the 7,000 foot high pass. Though there was much racism at the time, Chinese railroad workers were prized over other groups of immigrants as they never seemed to get sick because they boiled their water for tea and kept fresh fish in the small sub-alpine lakes – health practices not universally understood at the time.
We all know about John Muir and Teddy Roosevelt, but other people populated this landscape. Hopefully, this resolution will help spotlight the many contributions of Chinese Americans and other ethnic groups who have helped to make California the great state that it is today.
For more information go to: https://www.npca.org/articles/1920-following-the-spirit-of-tie-sing-yosemite-national-park