Hello Groveland!
On behalf of Hotel Charlotte & Charlotte's Tavern — we'd like to thank everyone who supported us in our grand reopening of the restaurant in Summer 2022. We are SO GRATEFUL to the community of Groveland, and all those who have supported us! We look forward to sharing our comfort cuisine, premium cocktails, craft beer & local wine with all of you! THANK YOU!
Charlotte's Tavern is currently closed for our annual winter break. We will reopen for dinner service in March 2023.
Click here to purchase Firefall Banquet Dinner tickets
-OR-
Scan this QR Code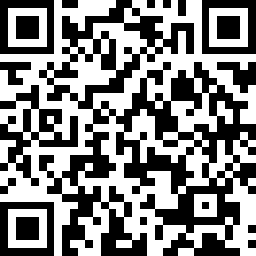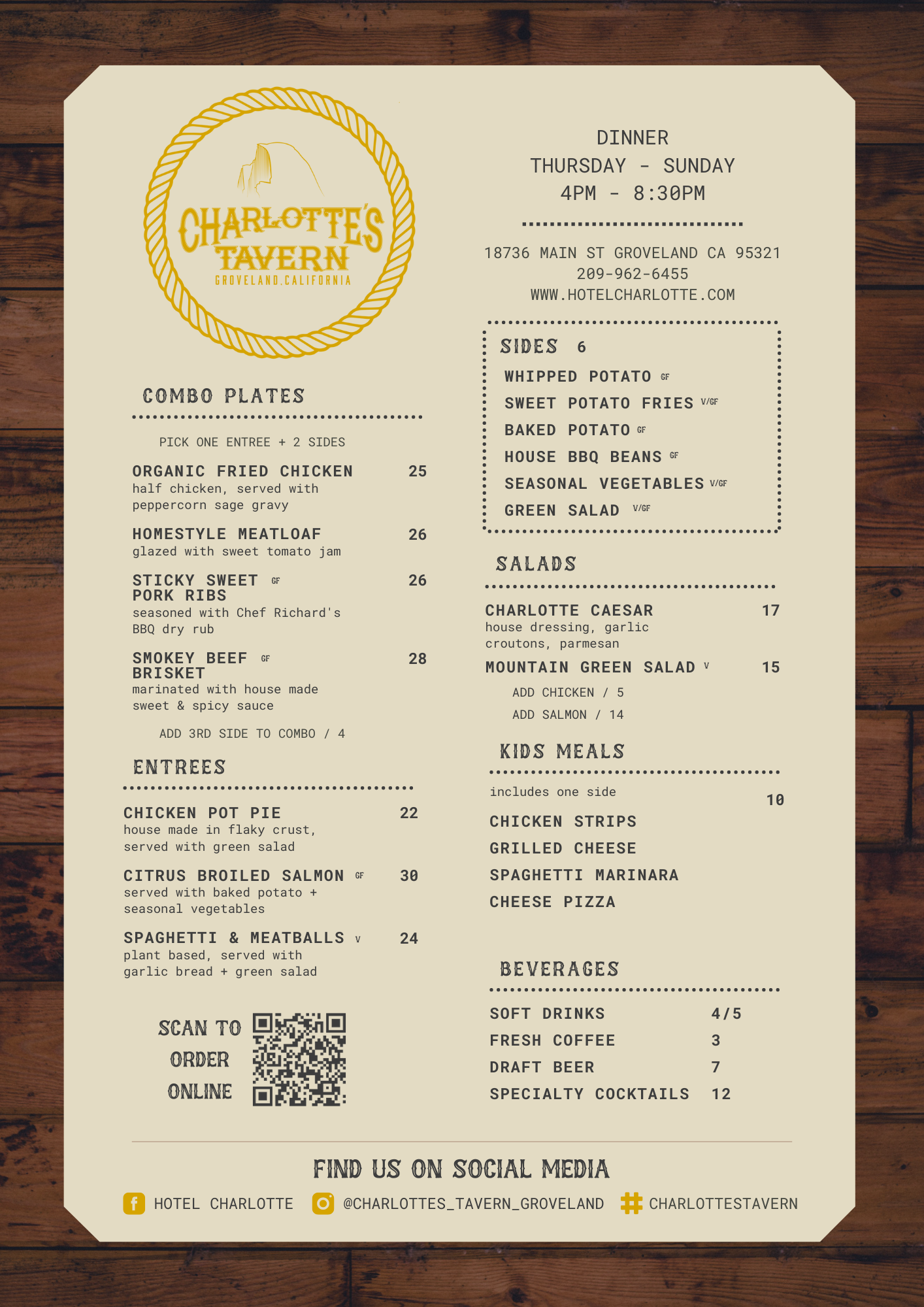 ABOUT OUR TAVERN
Charlotte's Tavern is a pre-prohibition motif restaurant and bar housed in the historic Hotel Charlotte in Groveland, CA. Our approach to food is simple: we cook what we like to eat. Join us for quality culinary creations featuring fresh homestyle scratch-made ingredients, beautifully curated premium cocktails, craft brews and local wines which will be sure to please the whole family! We strive to create community with a gathering place for friends and family to eat, stay, and celebrate.
We are proud to have brought on local Chef, Sadie Taylor, to consult us in this venture by guiding us through the opening process and creating our new & improved menu. We could not be more thrilled to be bringing back an exceptional & lively eatery to the heart of downtown Groveland. We've been working hard to restore the light to this beautiful & historic space. Rest assured, we will be serving both our locals, and travelers visiting us from around the world, fantastic food & drink. Charlotte's Tavern will give Groveland a unique eatery with a familial atmosphere serving quality food & premium cocktails.
PLANNING AN EVENT?
Charlotte's Tavern can help you arrange catering and event services. Let our expert staff assist you in making your next event a success!
For more information, reservations or upcoming event notifications, please follow us on Facebook, email reservations@hotelcharlotte.com or call our front desk at
209-962-6455.
Cheers!
Finn Horsley & Brennen Jensen, Owners
18736 Main St
Groveland, CA
209-962-6455