Are you traveling with your favorite four-legged companion to Yosemite National Park and California's Gold Country? Many hotels charge exorbitant pet fees, or worse, don't allow pets at all. But not Hotel Charlotte in Groveland, California! We'd love to welcome your well-behaved pets to our hotel, located just 24 miles from the entrance to Yosemite.
Hotel Charlotte features three pet-friendly rooms on our first floor: room 7, room 8, and room 15. For just $20 extra per pet per night, you can bring up to two animals with you during your stay. To make a room reservation for you and your dog or cat, please call us directly at 209-962-6455 and our front desk staff would be happy to find you a pet-friendly room at Hotel Charlotte.
When you arrive at Hotel Charlotte, we will walk you through our pet policy. Please be aware that unattended pets left in rooms must be secured in a kennel, and when your pet is in common areas of the hotel, he or she must be on a leash or harness at all times. So don't forget these essential items when you're packing!
Let's take a look at some of our recent fur baby visitors to Hotel Charlotte!
Ruby, a Chihuahua mix, visited with her family from San Francisco: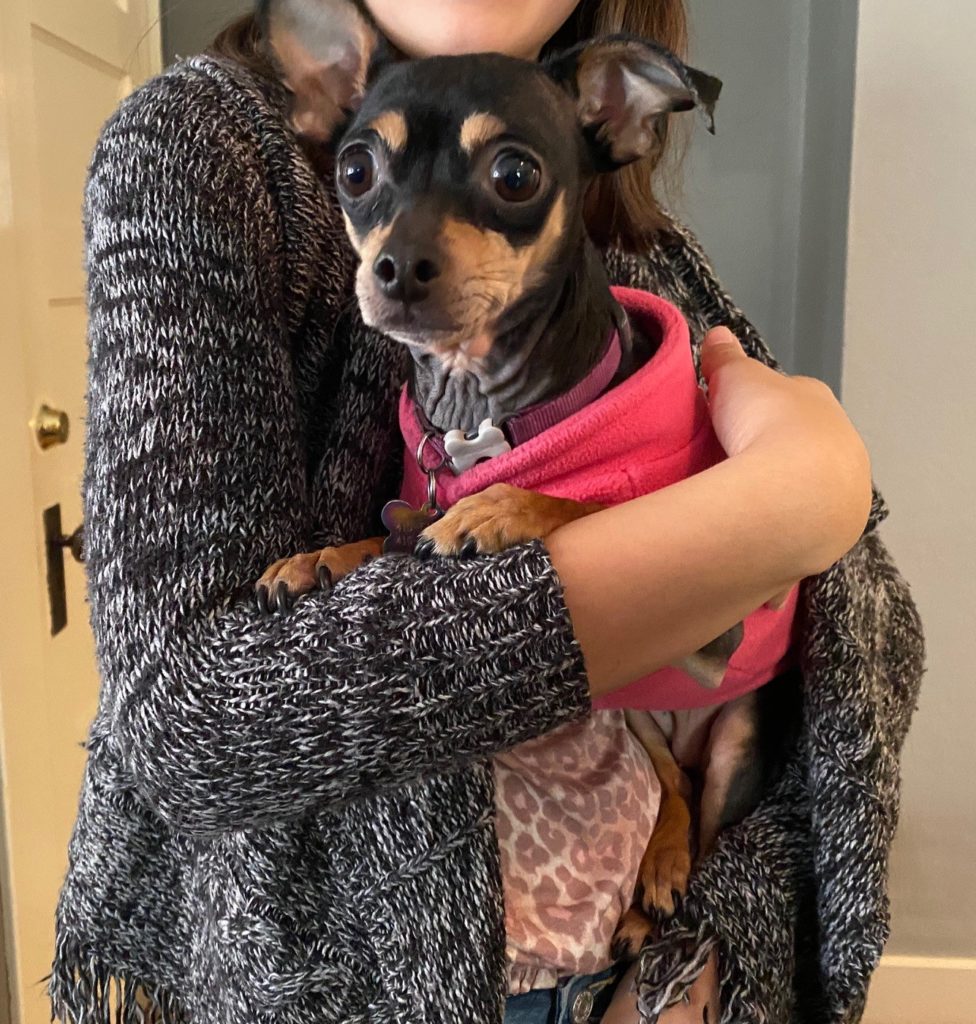 Millie is a local Plott Hound puppy who stopped in to say "hi" to our front desk staff: